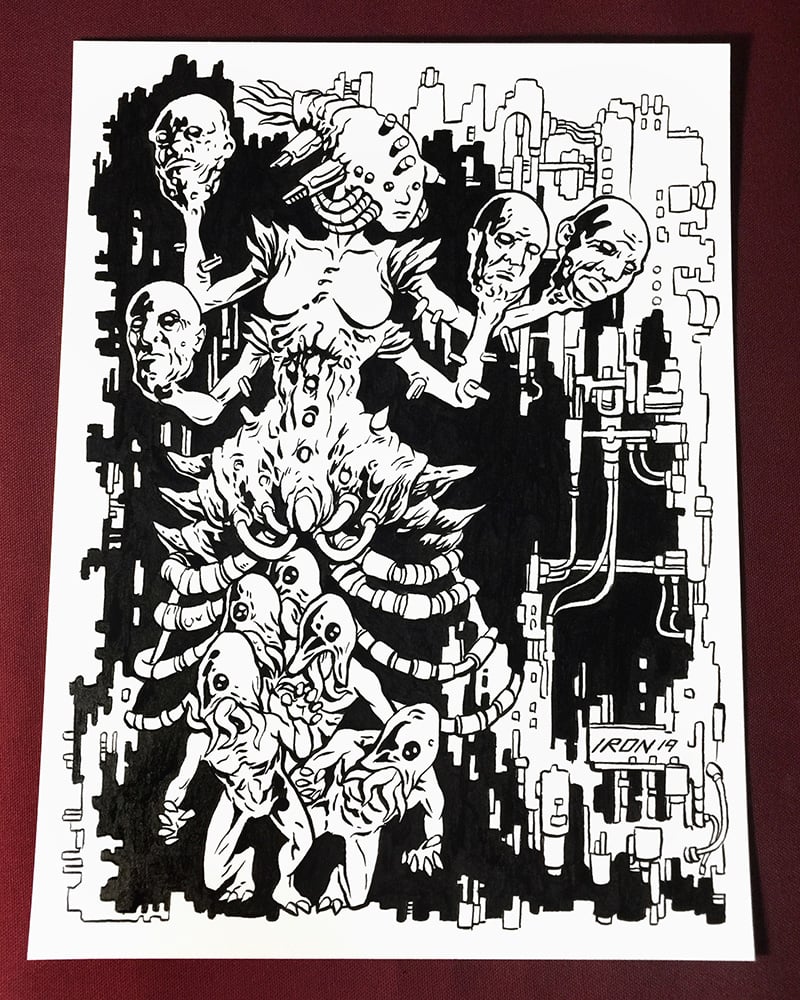 Title: Lifegiver
Size: 9 x 12 inches (22.9 x 30.5 cm) vellum Bristol paper
Medium: black India ink
Ships flat
Additional photos available upon request: ironskullet@gmail.com
This item is the original hand drawn piece by Iron Skullet. Sale is for original artwork only. Iron Skullet retains the copyright to the design.
From ironskulletart.com
"All living creatures endured immortality in the cyborganic post-reality, and as a result, the ability to reproduce was simply snipped out of the universe. This did not stop living entities from mimicking the relationships they once had, even when those relationships took on unusual new dynamics."
Read more on ironskulletart.com